Pest Inspection Adelaide
Your Trusted Pest Inspection Experts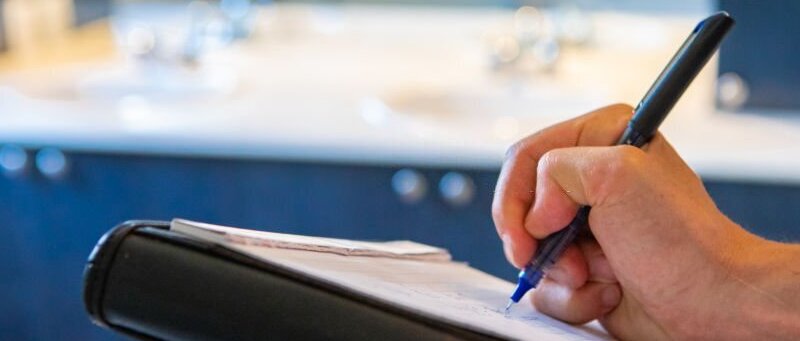 Everyone knows how much of a pest problem pests can be.
From termites, to rodents and bees, if your home or place of business is showing signs of unwanted visitors you need help quickly.
Fortunately, for homes and businesses alike in Adelaide, there's an easy solution.
Give us a call by phoning 08 6800 0044 or request a quote
Who we are
We are Eco Pest Control Adelaide with over 10 years experience in pest inspections and control. As a leading pest management firm in South Australia, our expert technicians are fully licensed and insured. So you know that you're getting the highest quality service when they arrive at your door.
And we don't just control them once they arise. We make sure any potential infestation is prevented before it starts. We also offer warranties on our services to give you complete peace of mind.
Why Pests are a Problem
Getting rid of pests is usually not just a one-time job. They often return again and again unless the underlying cause of their presence is eliminated. Therefore it is really important to know where the problem currently exists. As well as how to prevent them from coming back in the future.
Not only can these uninvited guests cause expensive damage to property and compromise safety and hygiene. But some species can be carriers of certain diseases which affect humans.
Importance of Pest Inspectors
Without it, most people would not even know they had a problem until it was too late. Doing Building and Pest inspections will prevent infestations by catching them early on when they're still manageable. With our proven of expertise on board, you can feel confident that any issue won't become an issue at all.
Regular inspection provides strong protection for your financial health. This is by preserving the value of your property should you ever wish to sell or rent it out.
Our Process
Here is our inspection guide:
Step 1: Booking a job through phone or email
Step 2: A thorough inspection takes place on the day
Step 3: Based on these findings we develop a customised strategy
Step 4: Completion for successful elimination and prevention
A detailed report is provided outlining the pest condition, highlighting any active infestations, and providing clear recommendations for corrections, exclusions, treatments, or further inspections if necessary.
Areas we inspect
Kitchens and food preparation areas
Foundations and basements
Bedrooms, bathrooms and attics
Verandahs and patios
Roofs and gutters
Landscaping

Types of pests we look for
Rodents
Termites
Cockroaches
Wasps
Bed Bugs
Fleas
Silverfish
Spiders
Ants
Why Choose Us
We're experienced
Fully licensed and insured
Eco friendly approach
Expert technicians
Custom solutions
Follow Australian Guidelines
100% Satisfaction Guarantee
Affordable Prices
Locations
We proudly service commercial and residential properties across metropolitan and regional areas including:
North Adelaide
Semaphore
Henley Beach
Prospect
Norwood
Glenelg
Findon
Port Augusta
Plympton Park
Seaford
Our Recent Testimonials
"My family were extremely concerned about a rat problem we had in our garden, so we called immediately. The team came out to inspect and then delivered some excellent results. We'd happily recommend their services." – Amelie, Norwood

"I was worried when I saw signs of termites around the walls of my home. But after calling in Eco Pest Control they quickly did an inspection and treated everything promptly! We're looking forward to many years of happy living – thank you!" – Simon, Findon

"We haven't noticed anything for several weeks now since Eco Pest Control conducted their thorough verandah inspection for us. Their customer service is incredible and we're very satisfied with the outcome." – Michaela, Plympton Park
Don't Miss Us Today
Feeling overwhelmed by a pest problem?
Call us today on 08 6800 0044 and take the first step towards solving your issue.
Our trained technicians can conduct inspections of your property, identify infestations, provide tailored solutions and offer guidance on preventative measures.
Contact us now for more information or to book an appointment. Let's make sure you have a pest-free life.